HELGA Home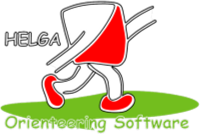 HELGA is a software for Orienteering races. It's been progressively developed to its current state since 1997. The interface is multilingual (English, German, French, Dutch, Portugese, Spanish).
It supports most Belgian regional and national event types, with special modules for multi day/stage races (2, 3, 4, 5), Score races, Relay events.
Discover the program along these pages and come to see it in action at some Orienteering event in Belgium (F.R.S.O., O.V.), Brazil, Luxembourg, The Netherlands and in France...
Happy New Year!
All figures are again on the rise and even breaking records. We can say that 2022 was a very good year. Thanks for your confidence!
number of races: 548 (+)
organising clubs: 165 (+)
distinct runners: 21693 (+)
participations: 64837 (+)
countries: 7 (+)
runner's nationalities: 54 (+)
In the graphics we see that Brazil is number 1 with 30564 participants, followed by Belgium with 28260.
And April was the strongest month with huge multi-day events like ASOM and the CamBOr.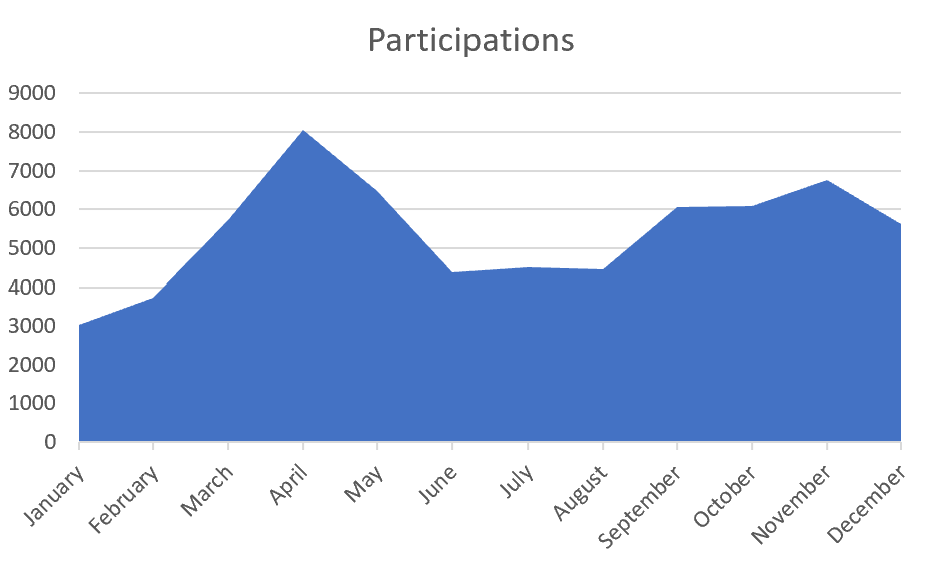 Happy New Year!
After a very limited 2020, the year 2021 brought finally back many activities, but not yet as many as 2019.. Clearly, since April, life resumed :-).
number of races: 348
organising clubs: 107
distinct runners: 14131
participations: 43001
countries: 5
runner's nationalities: 48