HELGA Home
Following a suggestion by Brazilian Timekeeping company Real Timing, we implemented an advanced reporting possibility out of WEBRES: personal result sheets in PDF format, automatically generated on the fly by the webserver.
For each competition, a detailed page shows the content of the well known splits ticket with additional information, like distance towards the controls, the textual descriptions, a Top 3 listing.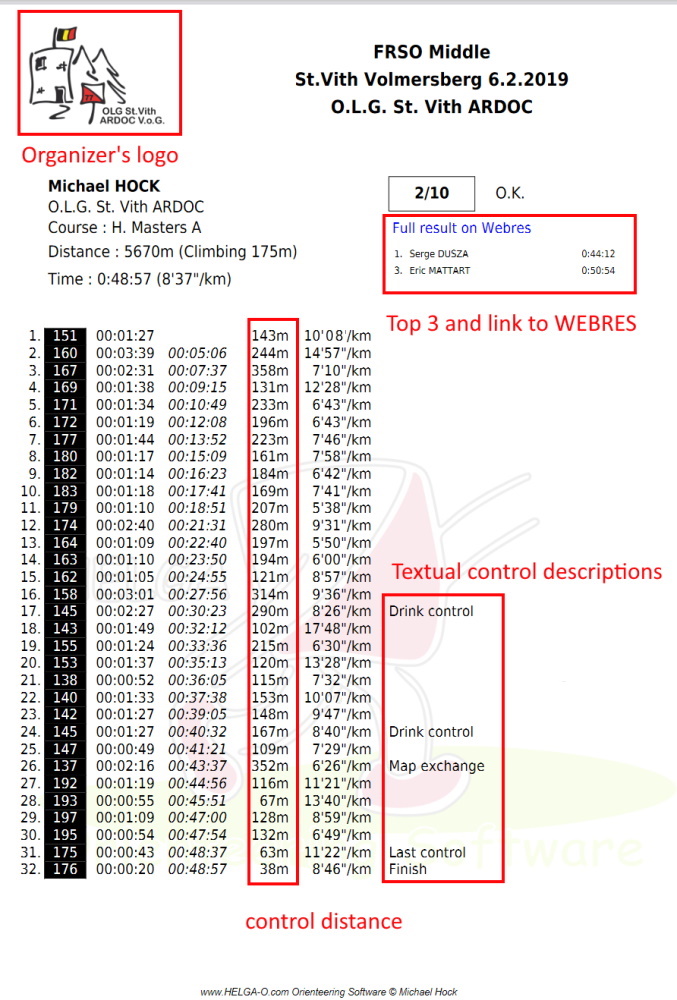 This standard page is available for all runners.
But the technology is there to propose customized pages for special events or organizers.
Real Timing events will provide an additional link to a proper participation certificate:
Another example from Belgium is a kind of diploma for an annual climbing challenge: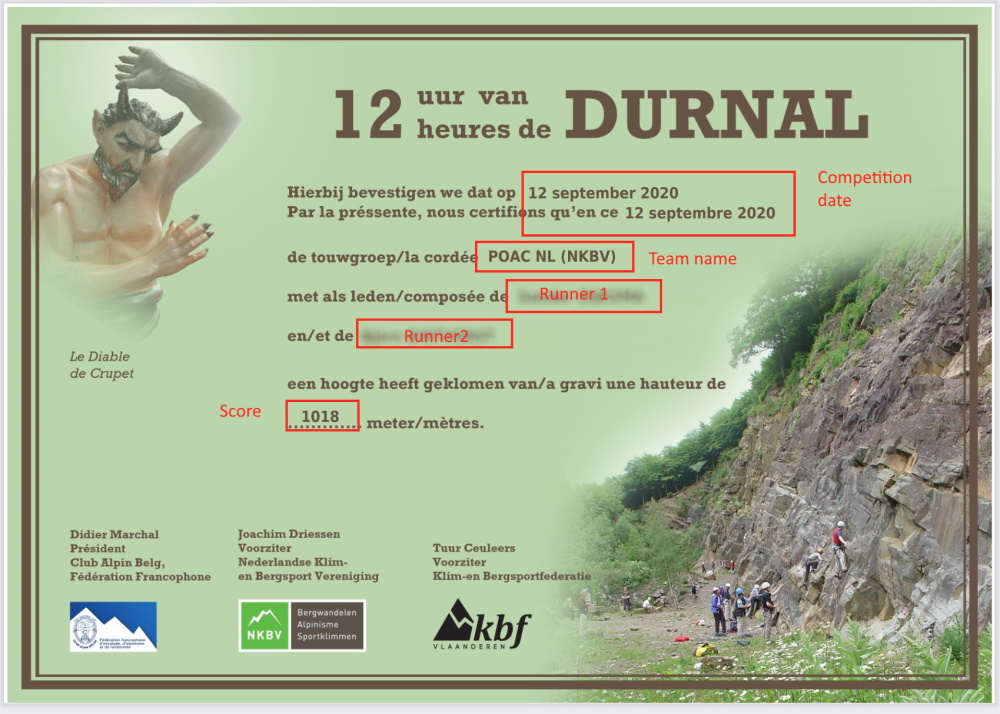 If anybody is interested to have a special PDF created, don't hesitate to contact us to discuss.
Happy New Year!
We all know how 2020 was.. In WEBRES figures, the participation is down from 75386 to 21441...
By region, it's like this, where BRA was quite strong at the end of the year.
| | |
| --- | --- |
| BEL | 12114 |
| BRA | 7014 |
| FRA | 2026 |
| NED | 224 |
| LUX | 63 |
On the roadmap, we still have some ideas to improve the interaction with SPORTident equipment even better.
Let's hope we can soon enjoy HELGA in action again.
The Corona crisis had a huge impact on the Orienteering season 2020 so far, but it was also an opportunity to dedicate a lot of time to improve HELGA! A major step was taken by upgrading HELGA to the latest Access 2010 format with a new ribbon menu. But under the surface, lots of changes too: much faster calculations of relay and multiday results, better XML exports and imports make this release a real milestone. Discover it during the Orienteering season relaunch now!